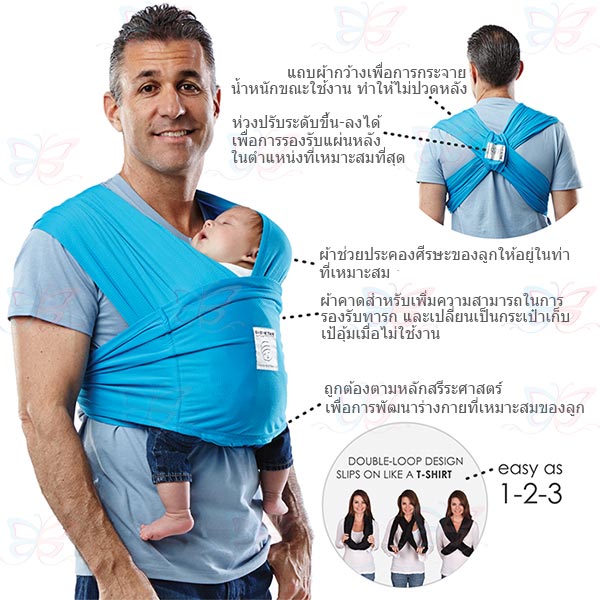 Baby K'Tan Baby Carrier Breeze in Charcoal
Baby K'Tan, a wrap without all the wrapping!
The Baby K'tan is an innovative "ready to wear" wrap. Its unique double-loop design functions as an all-in-one sling, wrap and baby carrier, yet does not require any wrapping or buckling. Simply slip it on like a t-shirt! The Baby K'tan is sized like clothing for the perfect fit (XS, S, M, L) and offers multiple positions from 8-35 lb (consult physician for preemie).
Unique cotton-mesh construction provides added breathability
A wrap without all of the wrapping - slips on like a t-shirt
Innovative double-loop design provides extra security for baby
Multiple wearing positions from newborn to toddler, 8-35 lbs
Ergonomic positioning for healthy infant development
Machine washable, dryer safe - no buckles, snaps or hardware
Back support-band evenly distributes weight across back and shoulders
Free matching sash converts to handy storage bag
Instruction of usage
Kangaroo Position Instructions
Hug Position Instructions
Cradle Position Instructions
Explore Position Instructions
Adventure Position Instructions
Two Hip Position Instructions
Hip Position Instructions
Baby K'tan Baby Carrier vs Baby Wrap